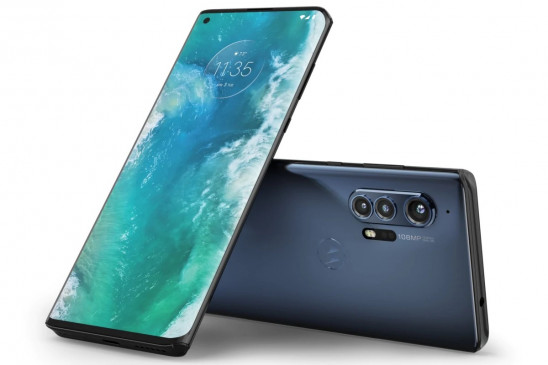 Digital Desk, New Delhi. Smartphone maker Motorola (Motorola) launched its 108 megapixel flagship phone in India last year. At the same time, its price has been drastically reduced. Here we are talking about Motorola Edge + (Motorola Edge Plus) smartphone, the price of which has been reduced by 10 thousand rupees. The
Let us know that this phone was launched with a price tag of Rs.74,999. But now this smartphone is available for Rs 64,999. This price is available on the e-commerce website Flipkart (Flipkart).
The first look of the Redmi Note 10 series comes to the fore
Receiving these offers
Apart from this, if you buy this smartphone with an ICICI Bank credit card, you will get a 10 percent discount. Also, you can buy this smartphone with No Ghost EMI option
Motorola Edge + Space Specification
Motorola Edge + comes with a single SIM slot. This primary 6.7 inch HD + OLED curved display has a 90 Hz upgrade rate.
For taking photos, this phone has three rear camera system. It has a 108 megapixel main camera and comes with 6K video recording support at 30kbps. This sensor aperture is given with f / 1.8 and 0.8-micron pixel sizes. Second 16-megapixel ultra-wide angle camera. It comes with aperture f / 2.2 and 117 degree field.
The Redmi Note 10 series will be launched in India on March 4
The third is an 8-megapixel telephoto sensor that comes with OIS support. It offers 3x optical zoom output. Motorola has also provided a Time of Flight (TOF) sensor. For selfie and video calling, this phone has a 25-megapixel front camera with aperture f / 2.0 and 0.9-micron pixel size.
This smartphone runs on Android 10 operating system. For better performance, this smartphone has a Snapdragon 865 processor with 12GB RAM and LPDTR5 RAM. This phone has 256GB of internal storage. In terms of power, this phone has a 5000 mAh battery that comes with 18W fast charging and 15W wireless charging support.
.